Current Projects & Activities
Building Cross-Continental & Cultural Musical Bridges - Bangladesh
Project photos on flickr:
Building Cross-Continental & Cultural Musical Bridges - Burundi
Building Cross-Continental & Cultural Musical Bridges - Guyana
The three participating countries are Bangladesh, Burundi and Guyana. The musicians are well experienced and have performed both in their
countries and beyond. Here is a brief autobiography and some of their accomplishments to date: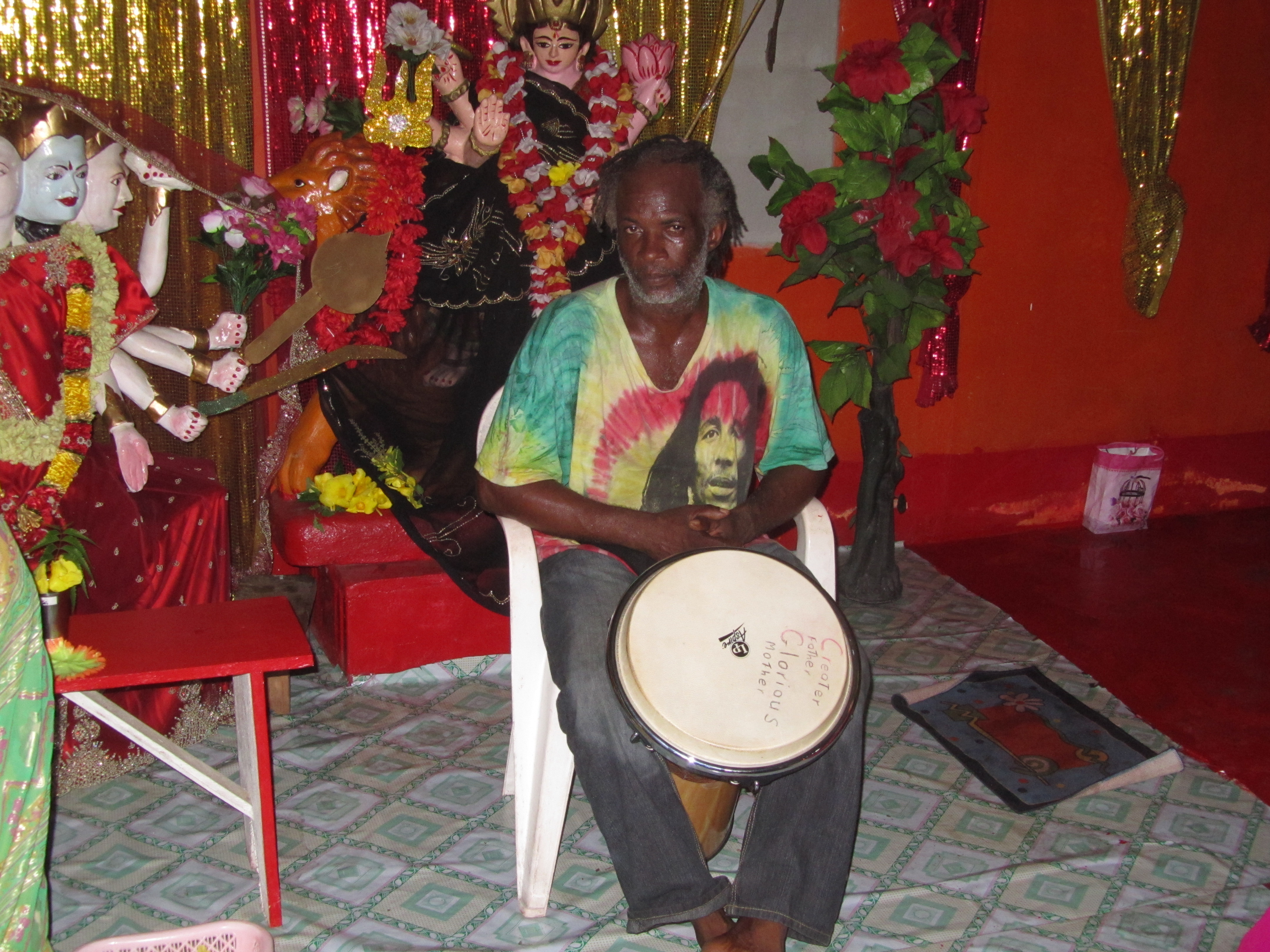 Handel 'Brother Andy' Neptune-born in the East Coast Demerara village of Buxton Andy began playing the djembe from a small age and by nine years old he represented Guyana at the first CARIFESTA Festival in Victoria in 1972. He has performed in many communities in Guyana as well as in Surinam.
Project photos on flickr:
ETHNOMUSICOLOGY & FOLKLORE
In an attempt to preserve Guyana's musical and cultural heritage beginning with its Indigenous communities and later arrivals Rohan Sagar has been working amongst the Spanish Arawaks of Moruca and the African-Guyanese community of Buxton. In this regard he has been able to research and document the following:
Banchikilli - The music of the Spanish Arawaks of Moruca, Guyana. (A recording of 25 Arawak songs with related folklore.)

Songs of Survival - African Music in Buxton Guyana. A research on the traditional drumming patterns and techniques, traditional songs composed on the plantations during both pre- and post emancipation periods.

The Sambura - The Study and Uses of Instruments in traditional Music in Guyana.

Legends of the Patamonas - A collection of the Folklore of one of the last Indigenous nations in Guyana to have kept their culture largely intact.

La Rose - An Emancipation Festival first celebrated by African slaves, and now their descendants in St. Lucia. Brought to Guyana in the early 1940's this feast was last celebrated in the late 1980s. A collection of La Rose music is presently being researched and attempts are on the way to discover the last King of La Rose.